Telescopes gather light, and that light conveys information about distant and dim objects.  The more light the instrument gathers, the more information is conveyed.  And the bigger the telescope, the more light you can gather.
If you are of a certain age and have any awareness of astronomy, you probably remember that for most of your lifetime, the largest telescope in the world was the 200-inch (5-meter) reflector at Mount Palomar in California.  The casting, grinding, and polishing of this mirror was an impressive technological feat, unsurpassed until the Soviet installation of a 6-meter scope in 1975.  Today 8-meter mirrors are almost routine, and construction has begun on instruments with apertures of almost 40 meters!  Here is a diagram of the world's largest telescopes, including some that are not yet actually built.
How do they make them so big?
The Hale telescope on Mount Palomar represents the limit of a particular mirror-creation technology, not of ultimate mirror size.  It was first cast in 1934 at the Corning Glass Works as a giant cylinder of the then new Pyrex glass, and that first casting was unsuccessful.  The cracked disc is on display at the Corning Museum of Glass in upstate New York.
The original cylinder blank was ground to produce a curved surface that would focus the light falling on it, then polished to make the surface as smooth as possible.  A thin coating of reflective aluminum was then vapor-deposited on that curved surface to make a mirror.
This cylinder was thick and had a huge thermal mass.  What that means is that the glass takes a long time to cool off or warm up.  This is not good when you need to eliminate air currents created by the mirror being at a different temperature from the air around it.  While the Hale telescope is able to compensate for this, the Soviet 6-meter instrument has been plagued by poor seeing that is at least partially due to its huge thermal mass.  This visualization of the convection currents created by a candle can give you some idea of the degraded view afforded by a mirror that can't easily reach thermal equilibrium with its environment.
The mirrors had to be thick to maintain their shape against gravity or wind.  But beginning in the 1980s, thin mirrors were supported on their back sides by actuators that could maintain the proper curvature.  A thinner mirror not only has less thermal mass, it requires a less massive support structure too.  Another innovation that greatly reduces the time needed to create the curved mirror surface is spin casting, as explained in this video.
And finally, the really large mirrors are segmented—they are actually made up of hexagonal pieces whose overall curvature creates a single focal point.
Recently a mountaintop in Chile was leveled to provide a site for the European Extremely Large Telescope.  This image shows the size of the segmented mirror.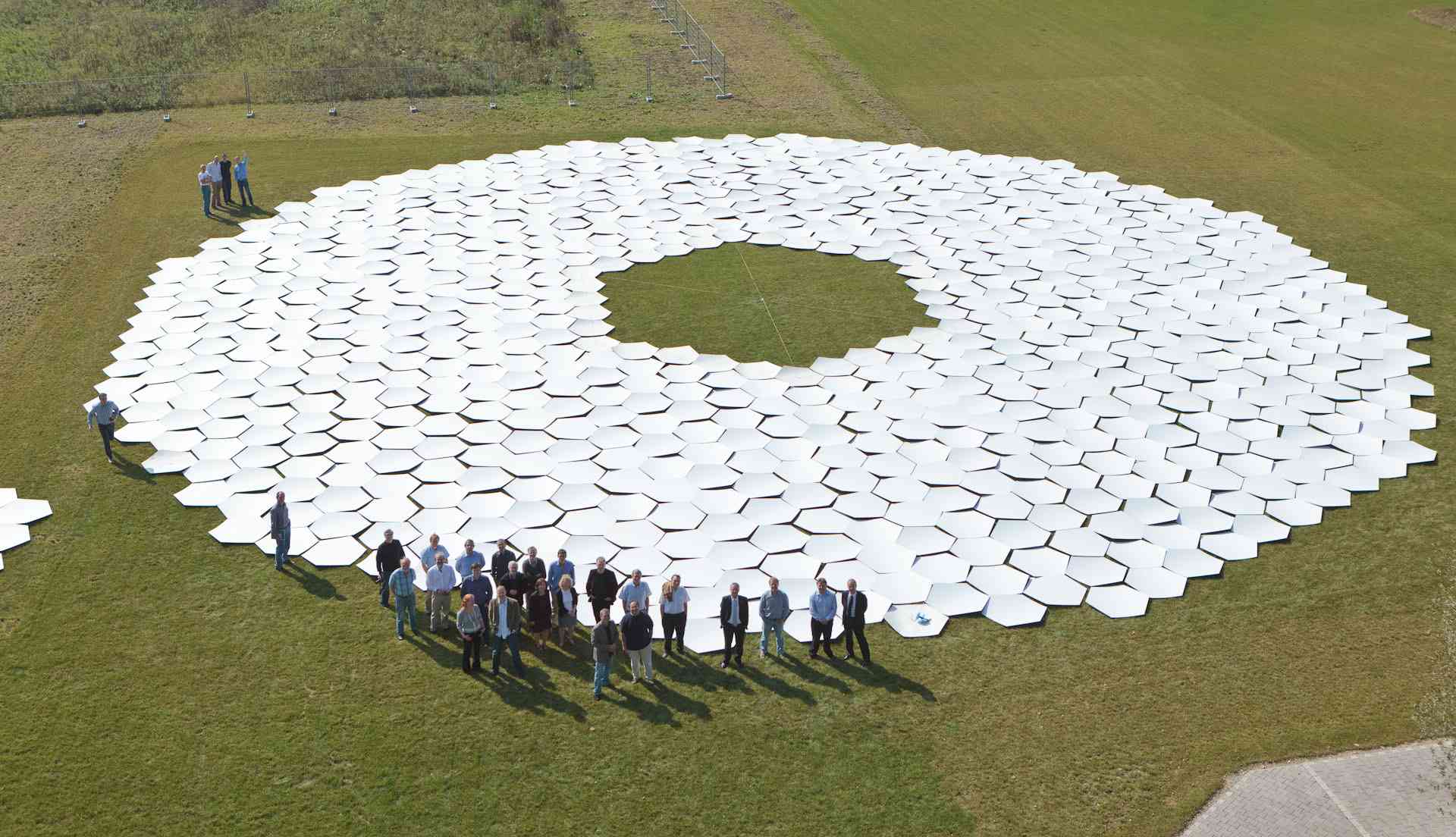 And this is an artist's conception of the final installation scheduled for completion in 2022.