Just about the time that one NASA spacecraft is closing in on Ceres (formerly known as an asteroid, now semi-officially designated as a dwarf planet) and another nears its encounter with Pluto, a group of astronomers has suggested that there may be two or more planets at the outer reaches of our solar system. Didn't we settle this when we kicked Pluto out of the family of planets?
To keep it short: planet is a word with no universally agreed-upon scientific definition. A very good summary of the subject is here for those who want to dig deeper. But let's talk about Ceres and the possible "extra" planets.
Ceres and Dawn
The Dawn spacecraft is amazing for a number of reasons:
• It uses an ion propulsion engine to navigate its way around the inner solar system.
• It was the first spacecraft to orbit Vesta, the second-largest asteroid and the fourth discovered.
• It will be (in March 2015) the first spacecraft to orbit Ceres, and therefore the first spacecraft to orbit two different asteroids. Here is the latest (January 13th) series of images from Dawn as it approaches Ceres. These will rapidly improve as Ceres draws nearer!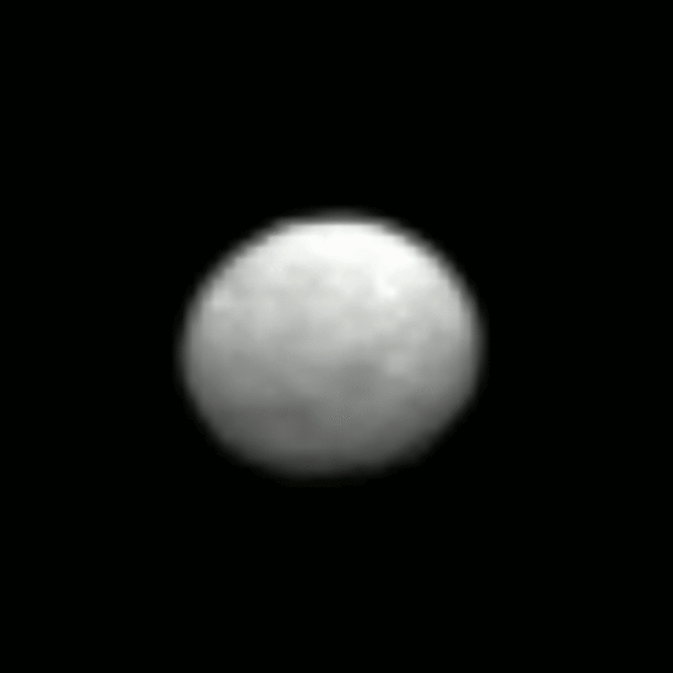 I hesitate to predict what we will find once we are there. Such predictions nearly always turn out to be wrong! Stay tuned.